With extensive technical knowledge gained from hands-on research and engineering experience, our consultants can offer solutions in the industry requirements of your commercial products.
Our fields of expertise
The consultant team is a group of engineers, researchers, technical, and commercialisation experts, providing comprehensive services and solutions based on Docentron Application platforms in the fields of:
Artificial Intelligence and Data Mining
Financial Technology
Electrical and Electronics Engineering
Our Experts
Grace. CEO of Doncentron
Grace is CEO of Docentron, head of research and development, and general manager of Docentron. She has more than 10 years of industry experience in banking, investment, wealth management, sales, trading, and manufacturing. Previously she has worked at BCA, OCBC NISP, DBS, and Sinarmas banks as credit, commercial loan, wealth, and sales managers. She is also a head of research and development leading a team of research engineers in the area of sensor technology, electronics, AI, IoT, mobile applications, mobile education, and health and banking systems. She has developed Acron sensor serieses, IoT sensors, and data analysis services. 
Leong, Director of Marketing
Leong is the director of marketing of Docentron and CEO of Docentron Trd. Indonesia. She has more than 15 years of experience in education industry. Previously she has created successful kindergarten schools in Indonesia and operated and marketed over 10 years. She has also previously worked at public schools as a primary school teacher. She is now marketing and managing several preschool franchises including Gracefully Grace Preschool.
Martha Magdalena Ompusunggu. Early Childhood Education Consultant.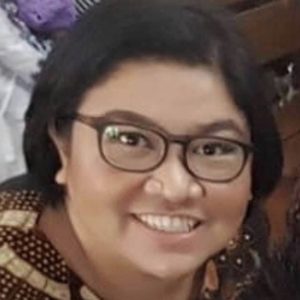 Martha has over 17 years' experience in Early Childhood Education field and 10 years' experience as a School Principal. As a Principal, she has acquired a vast experience and expertise in leading a team. As a head of managing the school, she has managed around 30 teaching staffs, 20 non-teaching staffs, and students of various ages from 8 months – 6 years old. She has also helped the management with my dynamic professional work which helped in profitable budgeting without losing the safe and healthy environment of school. 
Bah Tee. Researcher and Consultant
Bah Tee is a fellow consultant in Singapore. He is an IT veteran of nearly 20 years software engineering experience and education specialising in web development and control systems. Previously he developed products for IBM, Compex, and NCS implementing controller systems for wireless access devices, Unix system configuration, IT infrastructure support,  Lotus application development. He has also trained companies in IT skills and developed curriculum packages in the area of Knowledge Management. He is currently pursuing a PhD degree in IT on game based education systems.
Dewi, Enterprise Solutions Specialist

Dewi is a consultant at Doncentron. She has over 9 years of experience as enterprise solutions specialist, software developer, and project manager. Her areas of expertise include SAP, CBOSS, ZSmart, Workflow systems, Payment system, and telecommunication service systems.
Dr. Lidya Heryanto, Sp.KJ, (M.D. Psychiatry). Principal Early Childhood Education Psychologist
Lidiya is a medical doctor in psychiatry. Lidiya is the principal education psychologist at Docentron and KOPOLAND.COM. Dr. Lidya completed her general medical education (M.D.) and education in a psychiatric specialist from the Faculty of Medicine, University of Indonesia (the highest ranked university in Indonesia). After completing her education at the Department of Mental Medicine FKUI / RSCM, Dr.Lidya worked as an apprentice staff at the RSCM especially the Psychiatry Addiction division, as a co-Behavioral Interventionist at HPTN-074 Jakarta, and as a psychiatrist in PGI Cikini Hospital for 2 years. Currently Dr. Lidya also works as a psychiatrist at RSUD Balaraja, RS St. Carolus Summarecon Serpong, and EKA Hospital.
Dr George Jacobs, Fellow Advisor of Education for Docentron, Gracefully Grace Preschool, and KOPOLAND teachers and courses.
Dr George Jacobs has taught collaborative learning to a wide variety of teachers in Singapore, from teachers of lower primary students to teachers of adults. Furthermore, he has written many articles and books on collaborative learning, reading and related topics. George serves on the boards of the International Association for the Study of Cooperation in Education and the Extensive Reading Foundation. Currently, he teaches at James Cook University, as well as helping the Book Council. GeorgeJacobs_CV. Publications.
Certificate courses by Dr George:
Student Centered Learning
Emily Shuting (李姝葶), Partner in Beijing China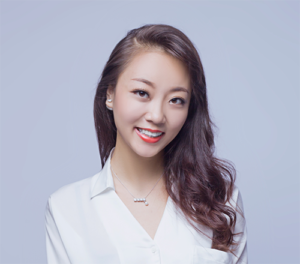 Emily is the CEO of Lifebreath (生命呼吸) LLC, Chongqing and Beijing China. Lifebreath LLC is a strategic partner and the sole distributor of Docentron technology in China. She is fluent in both Chinese and English. She graduated from National University of Singapore (NUS) Business School. She has been an entrepreneur since 2014 and has been an expert in bridging the world advanced technology and Chinese market. In 2014 she started her first business in university and founded "FamilyDao Doorstep Services Platform", it was the first online to offline (O2O) business model startup in Singapore. In 2016 she joined the No. 1 Chinese Food Blog in Singapore " Biteofsg" and responsible for BD expansion. By end of 2017, Mr. Stanley Zhang, a famous angel investor ( China Softbank Partner ) was invested in her and appointed her as the CEO of Findapro (freelancer matching mobile application). Please contact Emily by email, WhatsApp, or WeChat (snowbaby1992) for any enquiries on the sales of Docentron products and services. Emily is specialized in the following areas of Docentron products and services:
Docentron Acron Bio-Acoustic Sensors for respiratory health diagnosis.
Preschool franchise, curriculum, and management.
Online learning support systems including game based learning systems and school management systems.
AI Programming and Robotics training courses.
Please enter your contact details and a short message below and I will try to answer your query as soon as possible.