24 hours Medical Concierge Services
Accompany Your Health Journey.
Medicare designed to help you as international patient that find medical treatments in Singapore. We are here to accompany your health journey. As we will advise you with the right doctors or treatments needed before you decide to come to Singapore.
– Recommend to the right doctor
– Help to arrange doctor's appointment
– Accompany patients during consultation
– Help to settle patient's insurances administrations if needed
– Medical Evacuation
– Recommend hotels/apartments during patients and the family/caregivers during the stay in Singapore
– Translator services
– Help patient to extend their Visa / stay permit in Singapore
– Help to do patient administration during the treatment
Health Screening Services
Our Health screening packages ready for your needs. Do contact us personally as health screening are depends on your ages, gender and your health concerns.
We will cater to your need about the health screening. As for International patients, we can arrange the video call review with the doctor after your health screening, in case you are rushing back home.
Education and R&D 4.0
Enjoy over 1 million education games. Docentron game engine automatically generates education games from educational contents, themes, and game flow.
Docentron Education and R&D 4.0 provides platforms and apps that allow anyone to participate in knowledge economy by creating contents, creative arts, and processes and sell those on the knowledge economy. It does this by allowing industry to share tools, infrastructure, and progressive micro projects. This was possible because of the transformations happening in industry: industry 4.0. Students complete the micro projects and make money while learning. Students are no longer just knowledge consumers. They become knowledge generators: learn by creating. We apply the same idea that platforms and apps can transform countries, not the government.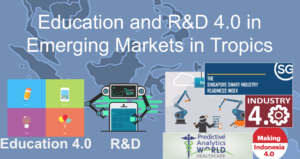 Docentron IT Platforms
Docentron provides customisation and licensing of key IT and hardware systems for schools, hospitals, and financial institutions. Contact us by WhatsApp (+65 9424-3922) for enquiries.
Docentron Electronics Design and Development

Advanced IoT Sensor Design

Sound sensors for recording bio-signals

Humidity and temperature sensor

Smoke sensors

Emergency call panic button sensors

Advanced data mining and visualization

Google MAP data visualization: search by hour, date
3D visualization of data on google map
Big data visualization API

E-Commerce system

Fully customised to customers' needs
Shopping cart and payment page
Seller and buyer order tracking
Customer feedback and support
Shipping calculator and inventory management
Loyalty and reward system

E-POS (Point-of-Sales) system

Cash sales
Reward and loyalty program (support email and SMS customer notifications)
Integrated online sales: buy online and pay at the store
Inventory management

School management system

Millions of games for kindergarten and school classes
Course, teacher, and student enrollment and management
Child friendly login and account creation

Application Engine

Docentron content authoring system (Online Content Management System) targeted for social networks
Docentron graphic/theme design system for web and mobile applications
Docentron application and game design system.

Global Consulting and Technology Provider
Our experts provide product design services for mobile applications, cloud applications, and IoT products. We also invest in research and development of IoT and application development platforms. Docentron App Development Kits allow us to provide high quality products quickly. Docentron certification programs of game, mobile application, and IoT product design and development allow designers and developers quickly develop industry standard skills and build their career profiles.

Docentron Acron Sensors provide state of art sensors for detecting and recording sounds. These sensors are sensitive enough to record bio-signals such as breath, lung, heart, and bowel sounds. The sensor module products range from Bluetooth-based wireless sensors, multi-channel programmable sensor modules, and to portable mobile versions. Please see Acron sensor product ranges here.
We provide training, and quick turnaround prototyping and development solutions for
Mobile/Web Applications and Games for education and marketing.
Sensors for factory automation, health, and IoT (Internet of Things) applications.
Products and Services
Kindergarten Franchise
Docentron provides kindergarten franchise through Gracefully Grace Preschool™. Please visit Gracefully Grace Preschool for franchise enquiries.

Integrated Learning Center Franchise
Docentron provides computer systems, curriculums, learning materials for both onsite and online tutoring schools through KOPO LAND™. Please visit KOPOLAND for partnership or franchise enquiries.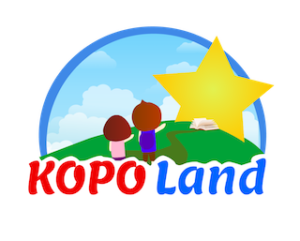 Exceptionally Entertaining Learning Platform.
Docentron learning platform is powered by Mobile and Web games for education. Learning is exciting, entertaining, and playful with Docentron learning platform. Comprehensive demo is available here. Hundreds of educational games are being produced using our technology. Explore education games in game journeys here.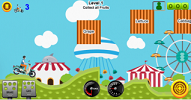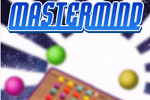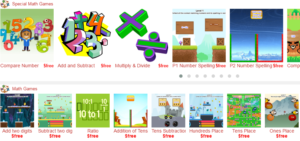 Docentron Certification Programs
We provide course developments and student tailored training courses using our exceptionally entertaining learning platform. Our trainers are qualified industry experts providing one-to-one training of the following courses:
Big Data
Data mining and data analytics
Networking
Programming
Graphic design
Game development
Web application development
See sample training courses here.
Each student is assigned to a certified industry trainer to ensure that the student achieves the learning outcomes and gain industry certificates.
Product Development and Research
We help our clients get their ideas to market. Our expertise covers health diagnosis, smart homes, and factory automatons.
Research and Development of IoT (Internet of Things) devices, from circuit design to PCB design, case design, and 3D modeling.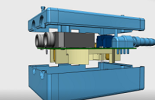 3D modeling and Rapid Prototyping, from prototype 3D printing to evaluation, and data collection.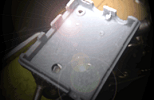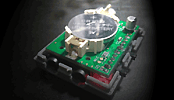 We provide rapid prototyping of PCBs and IoT (internet of things) products.
Docentron Acron-Sensors
Developed in collaboration with medical doctors. Acron sensors are medical sound sensor modules for IoT industry, health service providers, and consumers.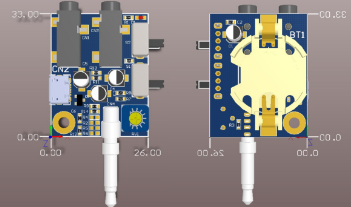 Data collection and online analytics and data mining.
We help clients build prediction models from collected data using state-of-art clustering and classification data mining algorithms. Please try our free sound data analysis applications. Capture and manage data anywhere, anytime.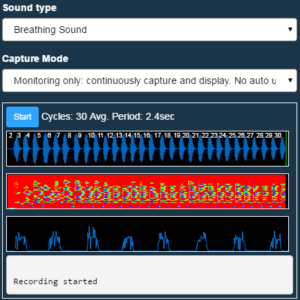 Please contact us for quick quotes and consultation.